Today's most cost-effective plug and play solutions towards starting digital asset funds
The NexGen Fund Platforms provide next-generation solutions towards starting digital asset investment funds. The offering includes solutions customized for the unique characteristics of the digital asset class. Our concept is arranged and brought to you by a combination of well-recognized finance industry service providers. We offer high-quality turn-key fund structuring solutions, suited for blockchain strategy funds.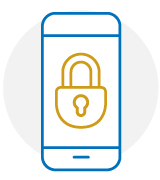 All multi-signature and secure
wallet providers supported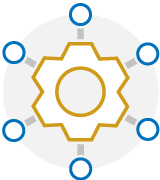 Turn-key fund
structuring solutions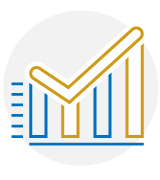 All regulated and reputable
exchanges supported
The concept includes all necessary components required such as administration, audit, custody and more. All services are provided by some of the most recognized providers in the financial services industry, all of which have a local presence and a long history in the Cayman Islands.
The NexGen Fund Platform's offering includes coordinating the work of service providers and structuring of all legal, regulatory and operational aspects of the investment vehicle until, and after, its launch.

Over decades we have established relationships with, what we consider, the best professional service providers in the industry. Our partners share our vision in supporting emerging funds in gaining efficient exposure and guide them down the most optimized paths in our resource-intensive industry. By extending these relationships to our clients, we ensure an efficient startup process and institutional grade service which continues over the lifetime of the fund.
NexGen offers a dynamic range of structures, options and solutions for your fund:
Strategies
Long/Short
Market Neutral
Arbitrage
Algorithmic…
Liquidity
Daily
Weekly
Monthly
Closed-end…
Fee Structures
Management fee
Performance fee
Load fee
Redemption fee…
Investment Objectives
Bitcoin
XRP
Ethereum
EOS
TRON
Litecoin…
Service Providers
Wallets
Administrators
Auditors
Legal
Marketing
Brokers…
Interested in learning more about how we can help you start your own investment fund?
Contact us today for a free consultation.

Efficient and flexible fund solutions tailored to your needs with respect to your strategies, liquidity, risk diversification and leverage.
NEXGEN Management Ltd.
Two Artillery Court, 2nd Floor
161 Shedden Road, PO BOX 799
Grand Cayman, KY1-1103
Cayman Islands
info@nexgenfundplatform.com
Registered with the Cayman Islands Monetary Authority.  Co. Reg. No. 330866